In Safe Hands
In recent weeks the media have highlighted the need to make sure you visit a reputable, qualified doctor- run Cosmetic Skin Clinic.
Dr Ruth Harker can reassure patients the ERME SKIN CLINIC is a CQC (Commission of Quality of Care) Approved Clinic.
The premises are CQC approved and Dr Harker is approved to carry out Diagnostic and Screening procedures, treatment of Disease, Disorder and Injury and Surgical Procedures.
All patients are seen and treated by Dr Harker personally from beginning to end of the patient journey.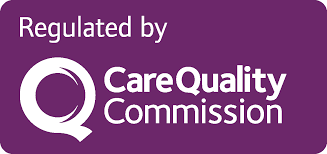 Dr Harker's Clinic is one of the few approved to perform thread lift procedures and is a specialist centre for the Silhouette Soft Lift procedure.
Dr Harker has been qualified for over 30 years and has been specialising in Dermatology for the past 18 years.
She performs Minor Operations and sees Dermatology patients on the NHS and also works in the hospital skin cancer clinic.
She is on the Board of the British College of Aesthetic Medicine (BCAM) where she is Finance and Conference Director. This is one of the 5 member organisations of the JCCP which has published the recent advice on training regulations.
BCAM is striving for clinical excellence in Aesthetic Medicine with rigourous controls.
Come to the ERME SKIN CLINIC where Dr Ruth Harker will do her very best to look after you.
Phone 01752 922 021 or email info@ermeclinic.co.uk for your appointment